The FPA Scholarship Fund was founded 23 years ago by the Foreign Press Association on the 75th Anniversary of its formation to contribute to the development of the next generation of international reporters. Over the last 23 years, thanks to the generosity of members and supporting companies, the FPA Scholarship Fund has awarded 84 scholarships to international graduate journalism students studying in the United States through the Foreign Press Association Annual Scholarship Awards program.
2016 Principal Sponsors:


Foreign Press Association Scholarship Fund Announces 2017 Award Winners
MEDIA ALERT
NEW YORK, May 16, 2017
The Foreign Press Association Scholarship Fund, established in 1993 on the 75th anniversary of the founding of the Foreign Press Association, today announced the 2017 recipients of its annual FPA Scholarship Awards.
FPA Student Membership
We invite international students of journalism to join the Foreign Press Association as a student member. Learn about Foreign Press Association student membership.
The Foreign Press Association Scholarship Fund Annual Photo Calendar
In September 2016, The FPA Scholarship Fund announced the creation of a Photo Contest that will be used to fill the Scholarship Fund's Annual Calendar. The Calendar project highlights images from the personal perspectives of international journalists. Learn more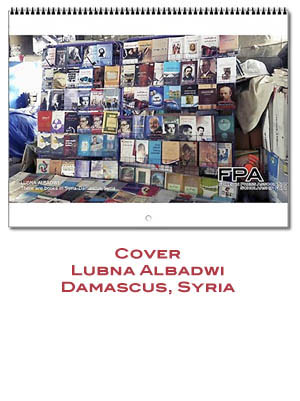 Support the FPA Scholarship Fund by purchasing our 2017 Calendar – Proceeds help support the FPA Scholarship Awards for the International reporters of tomorrow.
The Photographers featured in the 2017 FPA Scholarship Fund Calendar
$24.99 plus shipping
• Choose your own start month and year
• Pages measure 11″ x 8.5″; calendar measures 11″ x 17″ when hung on wall
• 100 lb cover weight high gloss paper, wire-o bound
• Full-bleed, full-color printing
Ways To Support The FPA Scholarship Fund: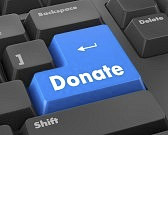 Learn more of the ways to Support and be involved in the Foreign Press Association Scholarship Fund – through our Patron Membership Program – the Sponsorship of a Scholarship Award – organizing or attending events.
We look forward to growing upon the past work of the Fund, increasing the scholarship program, student membership outreach – and to introducing of a program of workshops and panel discussions bringing journalists, international graduate students, and FPA Members and supporters together.
The Foreign Press Association Scholarship Fund is a registered 501 (c)(3) not-for-profit corporation.
When you shop @AmazonSmile, Amazon will make a donation to Foreign Press Association Scholarship Fund.
For Additional Information, please contact:
FPA@ForeignPressAssociation.org