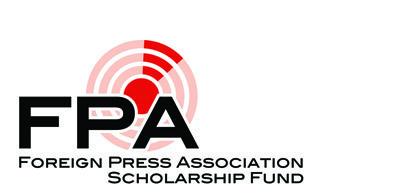 Thank you for your interest in the FPA Scholarship Fund which contributes to the development of the next generation of international reporters.
There are many ways to help the FPA Scholarship Fund and we invite you to become a PATRON MEMBER of the FPA Scholarship Fund.
Twenty-three years ago, and as part of the FPA's 75th Anniversary celebration, the Executive Committee of the FPA decided to raise funds and grant a scholarship to a deserving student of journalism. Thanks to the generosity of members and supporting companies, the FPA has awarded 84 scholarships to international graduate journalism students at the FPA's Annual Scholarship Awards.
Amazon Smile
When you shop @AmazonSmile, Amazon will make a donation to Foreign Press Assn Scholarship Fund.
Scholarship Fund Annual Calendar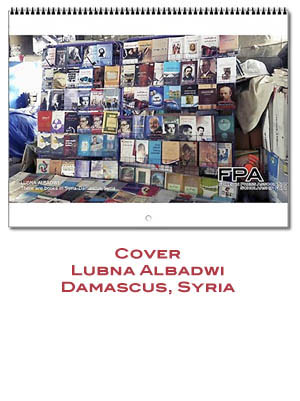 Support the FPA Scholarship Fund by purchasing our 2017 Calendar – Proceeds help support the FPA Scholarship Awards for the International reporters of tomorrow.
The Photographers featured in the 2017 FPA Scholarship Fund Calendar
$24.99 plus shipping
•    Choose your own start month and year
•    Pages measure 11″ x 8.5″; calendar measures 11″ x 17″ when hung on wall
•    100 lb cover weight high gloss paper, wire-o bound
•    Full-bleed, full-color printing
Individual One Time Donation
Individual Annual Support of the FPA Scholarship Fund
* Patron receive 2 Guest Silver tickets to FPA Scholarship Awards
** Associate receives 2 Guest Bronze tickets to FPA Scholarship Awards
Corporate Sponsorship of The FPA Scholarship Awards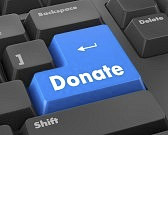 Once you have chosen the level at which you wish to support the FPA Scholarship Fund, please proceed to our secure online payment gateway and select your choice from the drop-down menu.
https://squareup.com/market/foreign-press-association-scholarship-fund-inc
Should you prefer, you may donate offline by downloading our Scholarship Donation Form.
Thank you!