---

The Foreign Press Foundation's Scholarship Awards was founded 24 years ago by the Foreign Press Association on the 75th Anniversary of its formation to contribute to the development of the next generation of international reporters. Over the last 24 years, thanks to the generosity of members and supporting companies, 88 scholarships have been awarded to international graduate journalism students studying in the United States.
2016 Principal Sponsors:


2016 Foreign Press Association Scholarship Awards
The 2016 FPA Scholarship Awards were held on Thursday, May 19, 2015 at The University Club, New York City.
This years scholarship applicants were asked to provide either a written OP-ED or a multimedia piece on the following subject:
"The 2016 Presidential election cycle has been largely defined by non-traditional candidates from outside the Washington mainstream. How important a role has the media played in the rise of these candidates in the U.S., and how much has the international coverage of these political figures shaped perceptions of the U.S. election process in your home country?"
The Awardees are young journalists who demonstrate through their work and accomplishments to date, the leading role that they will be playing in reporting the news of tomorrow.
2017 Application for the FPA Scholarship Awards:
The FPASF is now accepting applications for the 2017 Scholarship Awards from foreign students currently enrolled in a graduate journalism program in the United States of America. Scholarship awards will be presented in two categories: print and multi-media. Applications will be adjudicated on the response to an Op-Ed question. A minimum of three cash scholarships, ranging from $2,500 to $10,000 (USD) will be awarded.
For scholarship application and guidelines click here.
FPA Student Membership
We invite international students of journalism to join the Foreign Press Association as a student member. Learn about Foreign Press Association student membership.
Ways To Support The FPA Scholarship Fund: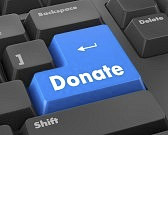 Learn more of the ways to Support and be involved in the Foreign Press Association Scholarship Fund – through our Patron Membership Program, the Sponsorship of a Scholarship Award to attending a workshop or events.
We look forward to growing upon the past work of the Fund, increasing the scholarship program, student membership outreach – and to introducing of a program of workshops and panel discussions bringing journalists, international graduate students, and FPA Members and supporters together.
The Foreign Press Association Scholarship Fund is a registered 501 (c)(3) not-for-profit corporation
When you shop @AmazonSmile, Amazon will make a donation to Foreign Press Assn Scholarship Fund.
For Additional Information, please contact:
Executive Director pro tempore
FPA@ForeignPressAssociation.org